Tatts Group Draws Takeover Bids From Multiple Suitors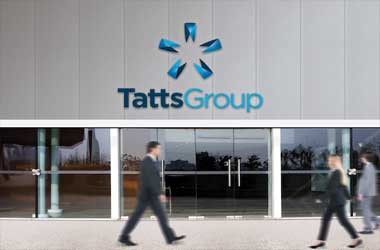 British betting firms William Hill and Ladbrokes have both been reported to have indicated interest for the wagering business of Australian company Tatts Group. Tatts is at the center of a fierce A$11-billion merger battle between rival gaming company Tabcorp and Pacific Consortium, which comprises investment firms Macquarie, Kohlberg Kravis Robert (KKR), Morgan Stanley Infrastructure and First State.
According to sources, both William Hill and Ladbrokes recently expressed interest to the Pacific Consortium in buying the Tatts' wagering business in the event the consortium succeeds in its bid.
Macquarie which is leading the bid had attempted to buy Tatts Group earlier this year but couldn't proceed due to one of the consortium members Brookfield pulling out. Its place was filled by KKR only recently, allowing for the bid to proceed.
Tatts is one of the largest gaming companies in Australia owning the sports betting brand UBET among others. It operates retail betting services in several states like South Australia, Queensland and Tasmania. Apart from sports betting, it also offers harness, greyhound and thoroughbred racing. The brand also has a presence in online gaming.
Earlier this year Tatts had agreed to purchase Tabcorp and was willing to acquire it for $6 billion. Under the terms of the deal, the businesses would have been merged with Tabcorp gaining full control, generating over $130 million in synergies.
Pacific Consortium however put in its $7.3 billion bid last week offering between $4.40 and $5 to Tatts shareholders. The consortium stated that the bid value was 18 times its current earnings.
Sources have said that Tatts is considering both deals separately. But Pacific Consortium's bid is said to be on a weaker position due to it not guaranteeing $1.60 a share in stock for Tatts wagering arm. A price of $1.6 for the wagering business would put its value at 11 times its earnings, causing some observers to question if the business was worth the premium.
If Tabcorp is acquired by the consortium, it is likely to be split up and its separate business divisions and sold separately. Gaming markets worldwide are seeing consolidation as they battle heightened regulatory control and scrutiny as well as rising challenge from internet gaming.
The Tatts acquisition would enable the two British gaming giants to strengthen their foothold in the Australian betting market. Both the companies entered Australia in 2013 and have since tied up with sporting clubs for sponsorship deals.
Categories:
Betting News
Posted on: 21st December 2016 by: Adrian Sterne