Sportsbet Advert Featuring Disgraced Olympian Ben Johnson Draws Flak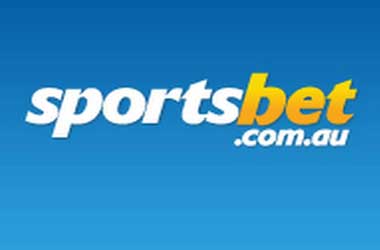 The global sports betting market is growing at a rapid pace and sports books are always looking at new ways of promoting and marketing their offerings to capture as much market share as possible.
Sportsbet, an Australian bookmaker which was founded in 1993 recently came out with an advertisement promoting its sports betting app that featured disgraced Canadian sprinter Ben Johnson. Johnson took part in the 1988 Seoul Olympics and won the 100 metre race creating a world record at the time and ended up beating the legendary Carl Lewis at that time.
However Ben Johnson was soon stripped of his gold medal by the Olympic committee after he tested positive for using anabolic steroids. The ad from Sportsbet takes this into consideration and tries to use Johnson's reliance on performance boosting drugs to promote its sports betting app.
Sportsbet.com.au
Johnson makes reference to his reliance on doping and uses quite a few lines to promote the app. The most telling line is when he says 'it tested positive for speed and power again and again.'
The Sportsbet ad has not gone down well with the Australian Federation of Sports who believes that it is highly inappropriate for the company to use Johnson and other athletes who have been known to have used performance enhancing drugs to promote their app. The company also uses an athlete who is clearly a parody of Lance Armstrong, the disgraced Tour De France champion to also promote the app. There is another line in the advertisement which says 'puts the roid in Android'.
The Australian Sports Anti-doping authority also lashed out at the ad campaign and said that it belittles what clean athletes have accomplished in sports and diminishes the efforts that organizations take to clean up sports across the globe.
Sportsbet defended its ad campaign by releasing a statement to News Ltd media which said
Sportsbet does not condone the use of performance enhancing drugs … [but] we make no apologies for injecting some humour into advertising.
Australian senator Nick Xenophon was also clearly upset with the ad and called on the Australian Communications and Media Authority to take appropriate action against the campaign. Xenophon said that it was wrong to have any company endorsing a drug cheat and use them to promote gambling services to children, even though it was done in a humorous way.
Categories:
Betting News
Posted on: 17th May 2017 by: Adrian Sterne