Sports Book Operators Welcome Decision To Hear PAPSA Case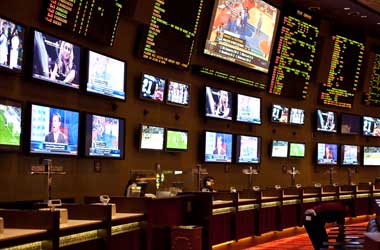 Major sports book operators have expressed optimism regarding recent news that the U.S. Supreme Court will be hearing the case filed by New Jersey to legalizing sports betting.
A favorable ruling could result in the repeal of the federal law known as the Professional and Amateur Sports Protection Act (PASPA) which was passed in 1992. PASPA bans sports betting nationwide except in the states of Nevada, Delaware and Montana. New Jersey's attempts to introduce sports betting have been blocked repeatedly by the law, resulting in the state initiating a legal challenge.
The Supreme Court has now agreed to review a ruling made by the 3rd U.S. Circuit Court of Appeals that used PAPSA to strike down a sports betting law approved by New Jersey Gov. Chris Christie in 2014. Officials from all top sportsbooks operating in Las Vegas agree that the legalization of sports betting is now a matter of time. MGM Resorts sports book director Jay Rood stated that in his opinion it was inevitable for the law to be repealed.
Wynn sports book director Johnny Avello has predicted that sports betting is likely to become legal in other states over the next two years. He noted that five years ago he might have rejected the idea but it was looking a lot more feasible now due to industry changes. Both Avello and Rood stated that they expected their respective businesses to benefit once the ban was lifted.
Joe Asher, the CEO of William Hill US, the largest bookmaker in Nevada also welcomed the Supreme Court's decision.
In a statement Asher said,
PASPA is a failed law and now is the time for all parties, including the sports leagues, to come together and replace it with a regulatory framework that will bring sports betting out of the shadows and into the sunlight, creating well over 100,000 jobs and raising billions in tax revenue.
Avello doesn't expect any adverse impact on Las Vegas if sports-betting is legalized throughout the country. He pointed out that when Atlantic City legalized gambling there was initial apprehension that Las Vegas would be hit but that didn't happen. He further observed that since Las Vegas casinos offered visitors not just gaming but a diverse range of non-gaming attractions which would make the impact minimal.
Nevada's sports book industry is largely dominated by nine operators and each sports book is allied with a major gaming company. Some analysts have speculated that a sports betting structure similar to Nevada may be implemented nation-wide.
Categories:
Betting News
Posted on: 29th June 2017 by: Adrian Sterne