Scientific Games Targets Sports Betting After Acquiring NYX Gaming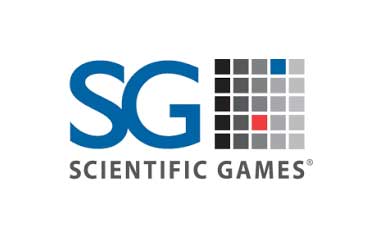 Scientific Games Corp is positioning itself to be one of the key gaming operators that could capture a huge share of the sports betting market in the United States.
Sports betting and online gaming is currently banned in most states in America but there has been a recent push for the Professional and Amateur Sports Protection Act of 1992 (PASPA) to be overturned.
Scientific Corp recently announced that it is in the process of acquiring Canadian based NYX Gaming Group Ltd for around $628 million which includes the company's debt.
This acquisition will help Scientific Corp to expand its online gaming and digital portfolio and put itself in a strong position to launch sports betting and online gaming services in America when they become legal.
The company is paying out C$2.40 per share to acquire NYX Gaming Group which is equivalent to C$775 million. The acquisition is expected to be completed before the first quarter of 2018, subject to approval from NYX Gaming shareholders and the necessary regulatory approval.
Scientific Corp also announced its decision to change its incorporate from Delaware to Nevada. The company said there were a number of reasons for this decision and one of those was because Nevada's legal system was a lot more stable, efficient and predictable.
In a statement, Scientific Games Corp said
We believe that the advantage of Nevada is that, unlike Delaware corporate law, much of which consists of judicial decisions that migrate and develop over time, Nevada has pursued a statute-focused approach that does not depend upon constant judicial supplementation and revision, and is intended to be stable, predictable and more efficient
The move is also expected to help the company attract and retain senior management executives as it reduces the risk of Scientific Games, its directors and executives being exposed to the risk of lawsuits. The company is also expected to save a substantial amount of revenue by moving to Nevada as it no longer needs to pay the annual Delaware franchise tax. In Nevada, the company only has to pay $500 as a business licensing fee and an additional $300 as an annual filing fee.
The company is reported to have $180,000 in Delaware franchise fees in 2016 and will make significant savings in the long term with its Nevada incorporation. The proposed move to Nevada is yet to be approved by Scientific Games shareholders.
Categories:
Betting News
Posted on: 21st September 2017 by: Adrian Sterne