Paddy Power Facing Big Losses After Donald Trump Win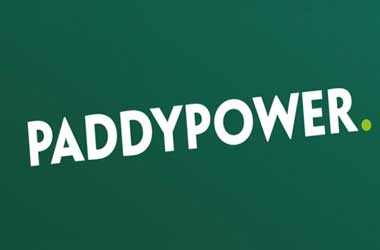 Paddy Power has yet again found itself betting on the wrong horse. With Donald Trump set to become the 45th president of United States, the betting giant is looking at a loss of over £3 million (US$ 3.33 million).
The bookmaker had forecasted that the Democratic candidate Hillary Clinton would become the next President of the United States.
Paddy Power had been so confident of the outcome that it had paid out $1 million to customers who had bet on Clinton before the results came out, saying it wanted to exit. But all this changed when the nation went to vote on Nov 8.
At that point, Paddy Power had the chances of Trump winning the election at 83.3 percent and Clinton at 22.2 percent. This is the second time that Paddy Power has been proven wrong so decisively. Britain had voted to exit the European Union in June of this year despite all betting odds predicting otherwise.
CNN
Paddy Power spokesman Féilim Mac An Iomair said that the surprising turn in U.S. elections was similar to that seen during the Brexit referendum.
In a statement, Mac An Iomaire said
We're in the business of making predictions and decided to put our neck on the line by paying out early on Hillary Clinton, but boy did we get it wrong. You could say it's deja vu again. Much like Brexit, it looked to be following the odds early on before a dramatic turnaround.
With this wrong call, the company is likely to pay more than £3 million to those who had bet on Trump. Paddy Power was not the only one who made the wrong novelty bet. Most UK bookmakers had put the chances of Trump winning the election at around 20 percent. The notable exception to this was Sporting Index Group who took an opposing view and is expected to net a six-figure profit.
According to news reports, the U.S. presidential elections will surpass the wagering amounts made during the Brexit referendum. UK's gambling industry is expected to see wagering worth more than £200 million ($248million) on the U.S. elections. William Hill had bets of around £4 million on the outcome of the U.S. election, which is a record for any kind of political betting event for the company.

Ladbrokes Coral Group PLC has stated that the industry will pay out around £15 million in total. News of windfalls is already surfacing. One unknown bettor has won £500,000 ($622,000) on a bet of £200,000 ($249,000) made on Trump.
Categories:
Betting News
Posted on: 10th November 2016 by: Adrian Sterne