New Jersey Confident Supreme Court Will Favor Sports Betting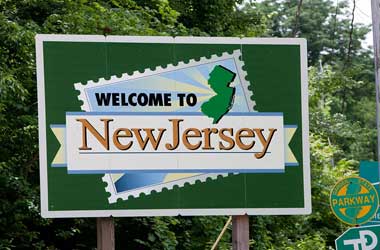 New Jersey has been fighting for years to get the Supreme Court to overturn the Professional and Amateur Sports Protection Act (PASPA) of 1992.
New Jersey has been opposed by the major sports leagues in the country such as the National Football League (NFL), Major League Baseball (MLB), National Basketball League (NBA), National Hockey League (NHL) and the NCAA who had argued that legalized sports betting could open up their leagues to match fixing and criminal activity.
The US Supreme Court is set to hear arguments on the case on December 4 and New Jersey is confident that the courts should rule in favour of repealing the PASPA act which would then enable the Garden State to approve the legalization of sports betting. The major sporting leagues who were once adamant against sports betting legalization have also softened their stance on the issue during the last 12 months and are now more open to discussing a legalized sports betting market.
The NBA and MLB have been fighting New Jersey Gov. Chris Christie ever since he started to lobby to get PASPA overturned in 2012. They had reason to back then as the leagues were fighting betting scandals and had their reputation to defend. However things have changed in recent times and now the NHL, NBA, and MLB have made public comments that show that they are beginning to understand the benefits that their respective leagues and players will get if New Jersey wins the ruling.
One of the reasons why the NBA and MLB have changed their stance in recent times is because their leadership has also changed. MLB Commissioner Rob Manfred has replaced Bud Selig and NBA Commissioner Adam Silver replaced David Stern. These two new heads bring a more lenient take on sports betting to their leagues.
Silver has argued in a New York Times op-ed some a few years ago that sports betting will be legalized sooner or later. Earlier this year, Manfred echoed Silver's opinion, saying gambling could be a form of fan engagement and could draw more people to the sport.
NHL Commissioner Gary Bettman said that his league is not too concerned with the sports betting issue since very little wagers are made in his sport. This season, the NHL became the first major US league to create a franchise in Las Vegas, which is recognized as the gambling capital in America.
The American Gaming Association (AGA) estimates that nearly $147 billion is generated from the illegal sports betting market in the country. The AGA believes that legalizing sports betting will significantly limit the illegal sports betting market and also protect bettors from being manipulated by illegal sports betting operators.
Categories:
Betting News
Posted on: 29th November 2017 by: Adrian Sterne