Nevada Approves Betting On NFL Drafts ForThe First Time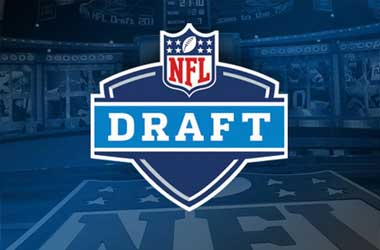 In a first, Nevada bettors will be able to place wagers on the NFL Draft which will be held during April 27 to 29, 2017.
So far betting in Nevada has been allowed only on actual games but that changed last week after the Nevada Gaming Control Board gave approval to sportsbooks and permitted them to offer bets on the NFL draft.
The Board has approved betting on a broader level as a safeguard against influencing matches. A list of approved prop bets which are around 17 in number have been specified and excludes anything that is either player-specific or team-specific.
Betting will be accepted on items like the total number of quarterbacks drafted or the ratio of defensive and offensive players in a team. Prop bets will also be accepted for the number of picks from a college, the number picked in the first round from the same conference and other bets that are similar in nature.
In a statement, A.G. Burnett said,
It has to be something that makes us comfortable from a regulatory standpoint. Most importantly, that the outcome of the event can't be affected by a bet that is placed.
This latest initiative from the gaming board comes in wake of the Oakland Raiders' recent decision to move to Las Vegas. Gaming analysts believe that the decision will benefit the gaming industry in Nevada and will also boost sports betting throughout the country. Betting on off-season events like the NFL Draft is likely to further connect fans and bring visibility outside of the actual games.
Karl Bennison, chief of enforcement for Nevada Gaming Control Board said that the Board had tried to avoid wagers where one could discover a team's intent and then take an unfair advantage with that information. So far the board has approved sportsbooks to take bets on other related events such as award functions.
Wagering is now allowed for Heisman Trophy, baseball manager awards, MVP, Cy Young, Rookie of the Year and Manager of the Year. Betting was also recently approved for the Super Bowl MVP as well as the Conn Smythe Trophy, which is awarded to the NHL's playoff MVP.
The application for allowing betting on the draft came from William Hill U.S., which owns around 108 sportsbooks in the state of Nevada. Wagers for the NFL Draft will be taken until close of business on April 26 as the Day 1 of the Draft is scheduled to kick off the next day.
Categories:
Betting News
Posted on: 10th April 2017 by: Adrian Sterne