Majority Of Pollers In Favour Of Legalizing Sports Betting In The USA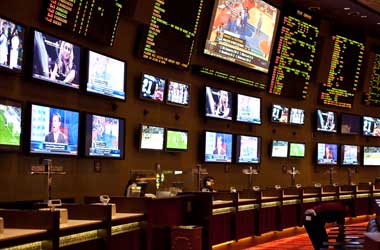 Sports betting is legalized only in Nevada, Delaware, Montana and Oregon as all other states have banned it according to the Professional and Amateur Sports Protection Act of 1992 (PASPA). The Fairleigh Dickinson University PublicMind poll was released on Nov 2nd and revealed that the majority of those surveyed were in favor of legalizing sports betting throughout the country.
In the Public Mind poll released by Farleigh Dickinson University, a telephonic poll was used to contact 1,019 U.S Citizens. The poll has a margin error set at plus or minus 3.8 percentage points.
According to this data, 48 percent are in favour of legalizing sports betting all over U.S.A, while only 39 percent of the votes oppose this.
Apart from this, the results show that 45 percent of those in favour of legalized sports betting reasoned that majority of the population were already practising it illegally and 39 percent of the participants stated that if it were legalized, it would increase the States' revenue.
Among those opposing this, 55 percent reasoned that legalized sports betting would result in encouraging gambling addictions, while 22 percent stated their fear of organized crime and integrity in sport was the reason they opposed this move.
NJTV News
This poll arrives as New Jersey advances in its war against federal law confining sports betting only to Nevada, Oregon, Montana and Delaware (states that met a 1991 deadline to legalize it).
New Jersey legislators have devised a way around the ban by associating a complex repeal of sports betting regulations in the state, ensued by a limited re-institution of restrictions and the horse racing industry of the state has appealed to the U.S Supreme court to decide the matter once and for all.
It was also found that many people did not want additional casinos despite approving of legalized sports betting: 68 percent were satisfied with the number of casinos, while 11 percent desired more and 16 percent of the population wanted lesser casinos.
According to a senior lecturer Donald Hoover working at the International School of Hospitality and Tourism Management, Farleigh Dickinson University, many Americans violate federal law as they do not face any challenges in accessing illegal sports betting sites. Data from the American Gaming Association (AGA) has revealed that only $2 billion of legal bets were placed on college football and NFL games in 2016 compared to the estimated $90 billion made in illegal bets.
Categories:
Betting News
Posted on: 4th November 2016 by: Adrian Sterne