Kentucky's Churchill Downs To Develop Historical Racing Machine Facility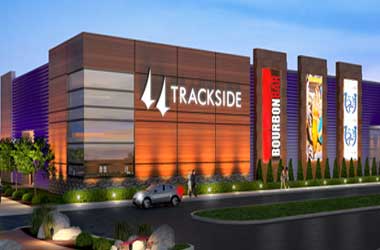 Kentucky firm Churchill Downs Inc has announced that it is investing around $60 million to build a historical racing machine (HRM) facility in Louisville.
The Kentucky Horse Racing Commission has given conditional approval for the project according a company release.
Also known as instant racing, HRMs are similar to slot machines and allow players to gamble on previously-run horse races.
Churchill Downs' former trackside property is expected to be chosen as the site for the new development.
Around 600 historical racing machines will be installed at the 85,000-square-foot property along with development of amenities like a food court.
In a statement Kevin Flanery President said
A state-of- the-art historic racing facility will allow us to deliver an exciting and compelling pari-mutuel product for our customers in Louisville. This is a great opportunity for us to revitalize another area of our city while strengthening the Commonwealth's equine industry through larger purses and greater incentives for Kentucky breeders and owners. Stronger horse racing means a stronger Kentucky
In addition to the gaming facilities, the property will host a player's club reward center which will offer perks like exclusive parking to members. The construction at the site is slated to start by end of this year, and will probably see an early-2018 opening. According to Flanery, the project will generate 450 jobs, including construction 250 jobs. Around 200 employees both full-time and part-time will handle operations once the facility is opened to the public.
Flanery stated that Churchill had always been interested in opening a historical racing facility ever since historical race wagering was legalized several years ago but wanted to proceed only after ensuring that it could be competitive in the market. Flanery stated that Churchill's brand image as well as its advantageous location would help with its acceptance in the market.
Churchill is slated to present to the Commission further details regarding the gaming parlor design and the games planned at a later date. Despite regulatory approval there were concerns expressed by some KHRC members. Hall of Fame jockey Pat Day pointed out that the facility would face competition from casino gambling available at properties in the nearby southern Indiana locality.
Historical racing ventures have typically helped boost revenue for Kentucky tracks. Kentucky Downs located near the Tennessee border started operating HRMs in 2011. It started off with 200 machines but it now has almost 650. According to data from the racing commission, in May 2017 bets worth $88 million were placed on historical wagering machines in Kentucky's participating tracks.
Categories:
Betting News
Posted on: 22nd June 2017 by: Adrian Sterne