Jose Mourinho Happy That Man United Lost To Barcelona Pre-Season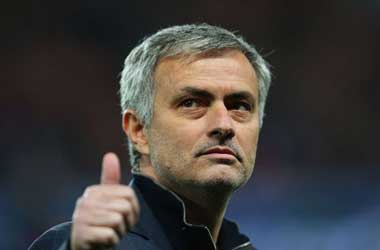 Manchester United spent time in the United States playing a few pre-season warm up games and giving American fans a taste of what the 'beautiful game' is all about.
The last match for Man United in the U.S was against Spanish giants Barcelona on Wednesday and the mouth watering clash proved to be a great match for American fans.
More than 86,000 fans turned up to watch the Man United vs. Barcelona clash and see their favorite players.
Barcelona scored in the first half and immediately put pressure on the Red Devils who did their best to create chances and convert but were unable to even the score. Man United suffered their first defeat during their American tour after they went down 1-0.
However coach Jose Mourinho wasn't very worried with the defeat and stated that it was a close game that could have ended in either a draw or with Manchester United winning. Mourinho stated that if Man United had to finish their pre-season games in America undefeated, it would have been worrisome. He was happy that the team experienced defeat pre-season and highlighted areas that they would need to improve on going into a new English Premier League soccer season.
BeanymanSports
Mourinho pointed out that his team needed to work on their defense going forward. He also highlighted the fact that his French midfielder Paul Pogba was a special player for the Red Devils and had a lot to give in the coming season.
There were reports earlier this month that Manchester United might be looking at buying Cristiano Ronaldo from Real Madrid but coach Jose Mourinho ruled that out by stating it was impossible to bring Ronaldo over. The coach realizes that Manchester United does not have the star power of Real Madrid, Barcelona or Bayern Munich but will have to work with the talent they posses and build a team around special players like Pogba. Man United spent a huge sum of £89 million to bring Pogba from Juventus last summer.
In a statement, Mourinho said
Messi and Neymar, there is only one: one Messi and one Neymar, there are not two. There is only one, so they can only be playing for a club and not for two clubs. We can't have them, they belong to the clubs. But I have to say one of my players today, Paul Pogba, he showed the level. He showed that he belongs to that level.
Categories:
Betting News
Posted on: 27th July 2017 by: Adrian Sterne