German Online Betting Company Mybet Settles With Rival For €11.8m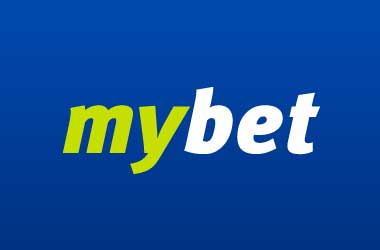 German online sports betting operator Mybet has settled its decade-long battle with a rival through an out-of- court settlement. The Frankfurt-based company made the announcement earlier this week stating that it had reach a settlement of €11.8 million with Westdeutsche Lotterie GmbH & Co. OHG (Westlotto) with regards its claims for damages for cartel infringement.
With this the ten-year long legal battle ends in which Mybet claimed that its business was harmed by the unlawful boycott of the German Lottery and Pools Organization.
In a statement, Markus Peuler, CEO of Mybet Holding SE said,
We are pleased that we came to a solution with Westlotto to end this long-term legal proceedings by mutual agreement. The funds being received by us now improve our financial situation and form the new base of our financial planning in the year 2017.
In 2014, the High Court of Dusseldorf had ruled in favor of Mybet's charge that Westlotto had unfairly issued an injunction against its over-the- counter lotto products, labeling it a decision against the country's free market laws. The court had ordered WestLotto to pay €11 million to Mybet towards damages and court costs
WestLotto appealed the decision but the German Federal Supreme Court referred the case back to Düsseldorf court. With this settlement Mybet will withdraw its claim of infringement.
The € 11.8m payment will be made during the second quarter of this year but Mybet is likely to receive only around €4.9 million, as it entered into a financing deal involving profit participation with an unknown party last year. The deal requires Mybet to repay the original amount of €4 million availed from the creditor along with other related interest amounts, damages and a commitment fee.
The total amount paid out will be €6.9 million of which €2.9 million would be the profit participation portion. Peuler has stated that the company will update its operational plans for the year keeping in mind the incoming cash of €4.9 million.
The company has been struggling financially and a recent forecast shows that Mybet will see revenue between €44.5 million to €47 million in 2017, which would result in a net loss of €2.7m to €3.2m. Peuler has stated that there were no expectation for substantial growth in 2017 as the company's main focus was on stemming the declining trend in revenue and the mounting operational losses.
As a step towards reviving its growth, Mybet has launched a new strategy called Attract. Engage. Retain, which involves a variety of measures to enhance operations including new apps, new market entries and an expansion of its retail betting network.
Categories:
Betting News
Posted on: 18th May 2017 by: Adrian Sterne