BetStars Wins Online License In Czech Republic, Blacklisted in Slovakia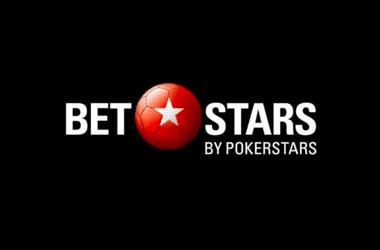 BetStars was able to penetrate one half of the former Czechoslovakia and get an online gaming license while getting banned in the other half in the span of one month.
The Star's Group, the parent company of BetStars recently announced that they had become the first international sports betting brand to receive an online gaming license in the Czech Republic.
BetStars became the first international brand to gain accreditation to offer sports betting in Czech's local market, after the country amended its iGaming regulations at the start of the year.
PokerStars, which is the biggest online poker website in the world and a sister site to BetStars had obtained an online poker license in the Czech Republic in February and became the first international online poker operator to be able to offer poker to the local market.
BetStars
The Czech Republic opened its doors to international iGaming operators in the hopes that it would be able to establish a highly lucrative online gaming industry. But with 2017 coming to a close, the country was unable to attract more international iGaming operators. According to the Czech Ministry of Finance, foreign applicants were put off by the required face-to-face verification as a primary verification for players and the high 35 percent tax rate that iGaming operators would have to pay on their annual revenues.
While the Czech Republic has been kind to The Stars Group of online gaming brands, Slovakia which is the other half of the former Czechoslovakia hasn't been very welcoming of PokerStars or the BetStars. Slovakia recently banned both PokerStars and BetStars domains from operating in the country.
Slovakia's finance ministry released an online blacklist in July 2017, which lists domains that have been flagged for offering iGaming services to local punters without a gaming license. The gaming regulator in Slovakia first issued warning notices to 10 out of the 17 unlicensed operators and would later go on to ban them from operating in the country. Two of these operators voluntary pulled out from Slovakia, and five were given 10 days to wrap up and leave.
Slovakia has continued to target unlicensed operators and as a result the blacklist is still growing. Some of the recent additions to the country's blacklisted domains are the domains that fall under the Stars Group: BetStars.eu, BetStars.com, PokerStarsCasino.eu and PokerStars.eu. Apart from The Stars Group's domains, some of the international names in Slovakia's blacklist are brands from the Kindred Group's Unibet, JetBull, Bet365-affiliated domains, Betfair.com, Betway, Betsafe, Lottoland, Pinnacle and Stan James Online brands.
Categories:
Betting News
Posted on: 8th November 2017 by: Adrian Sterne