Aspire Global Launches SBTech Sportsbook On Karamba.com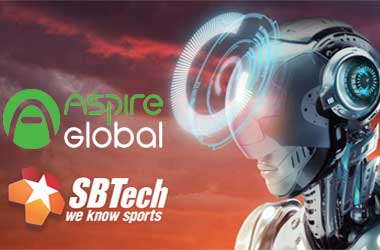 Aspire Global has decided to upgrade its UK-facing online casino Karamba by adding a SBTech sportsbook to its offerings.
The Malta-based group upgraded its flagship online casino just last year but has continued to make new additions in 2018.
Aspire Global wants to further enhance its flagship Karamba brand with this new addition.
In a statement, Tsachi Maimon, CEO of Aspire Global said
We are thrilled to add this new and engaging vertical to our solution, and are confident that the collaboration with SBTech will be a successful venture for both parties. The decision to choose SBTech as our sportsbook provider was based on its ability to adjust its product offering to our unique solution and the needs of our operators
This move complements Karamba's existing offerings. The online casino already has a decent online gaming portfolio with its table games, slots scratch games and live casino games. Last year's upgrade gave Karamba an HTML5 overhaul. This upgrade was to ensure that there was no more need for any plug-ins or Adobe Flash to be installed by users before they could play Karamba games. The upgrade also ensured that it would be easier to integrate any future games into the mix.
The SBTech sportsbook addition is another step in the right direction for the Malta based company. This summer will see the 2018 FIFA World Cup take place in Russia and the soccer loving public in the UK will be very eager to place their sports betting wagers. The SBTech platform is ideal for this as it currently offers 65,000 events per month. As much as 20,000 of these events are open for live betting, which is very popular as bettors enjoy placing live bets as they watch the game.
The SBTech platform offers vanilla betting like most sports betting platforms but also has a number of interesting features such as Full and Partial Cash Out and Fast Markets which make the SBTech platform a favorite. One feature that sports bettors will come to love is Robotips which is a widget that can scan pre-match and live football betting markets and giverecommendations in real-time on what bets to take certain events in the game happen. That is sure to be of interest to those who are getting into sports betting.
Aspire Global is getting into sports betting as part of its 2018 expansion strategy. Maimon says that his company's decision to partner with SBTech stems from the sports betting platforms ability to adapt to its partner's needs in the marketplace.
Categories:
Betting News
Posted on: 1st February 2018 by: Adrian Sterne